Rocky Balboa
Rocky is Back for his 6th and final movie.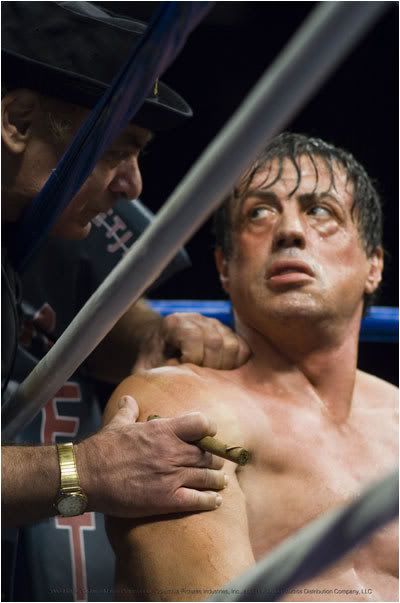 Is Rocky a Christian?
The opening scene of the first movie (written by Stallone) is an image of Jesus. Stallone has been talking openly about his faith in Christ and how it relates to his writing, directing and acting. He says the story of Rocky is somewhat spiritually autobiographical. He feels like God has chosen him (Stallone) for no apparent reason (just like Rocky was chosen for no apparent reason). He thinks that he has been able to conquer incredible (spiritual) foes as a result of this "election" just as Rocky did.
For more information, start
here
.