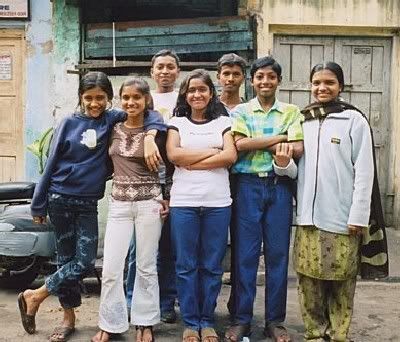 Unusually good documentary, winner of Academy Award, Best Documentary.
The film has received criticism that it is too optimistic. Depends on your point of view, and the movie's point of view is a small photography class of children from a brothel in Calcutta, India and their relationship to their teacher, who is also the film's director/brainchild.
Does the film say everything that we need to know about these children or Calcutta or [fill in the blank]? No, of course not. I'm glad the critics say these things, but I also enjoy the movie and believe it to be truthful in what it is saying. Watch and learn a good part of what we need to know.
Good story, good editing, and the kids are precious.
Does God work though crazy people and circumstances to build his kingdom? Yes! He does! Here is a great example. Made me cry.