What I'm Watching
I think this post allows me to be "caught up" to about 6 weeks ago. I'll try to make progress.
Platoon
(1986). The movie was terrific -- and Stone's audio commentary was excellent, too. It's a "classic" of sorts that I had never seen. I'd be curious to talk with a Vietnam Vet about it. A very young cast of people who turned out to be great actors! Willem Dafoe, Charlie Sheen, Forest Whitaker and Johnny Depp, to name a few. Plenty violent, but good representation (as best as I can tell) of life in Vietnam.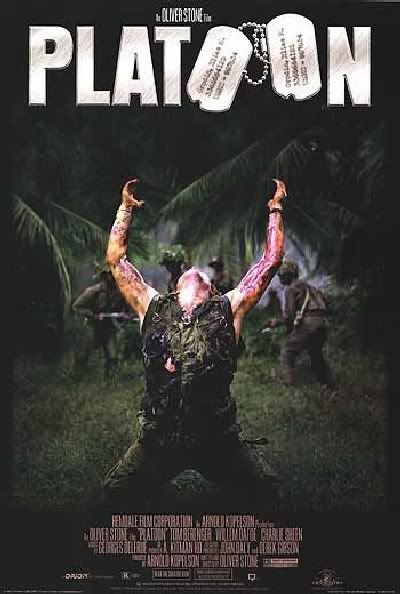 Fun with Dick and Jane
(2005). Surprisingly, Tea Leoni has the chops to hang with Jim Carrey -- very few people can do that. I liked her in Spanglish a lot, too. This is mostly a fun movie. Crazy, silly, unexpected -- a weird comedy -- not exactly slapstick, but not really situational -- sorta a mixture of the two. Just sit back and enjoy. It doesn't ask much and it gives quite a bit, without being childish.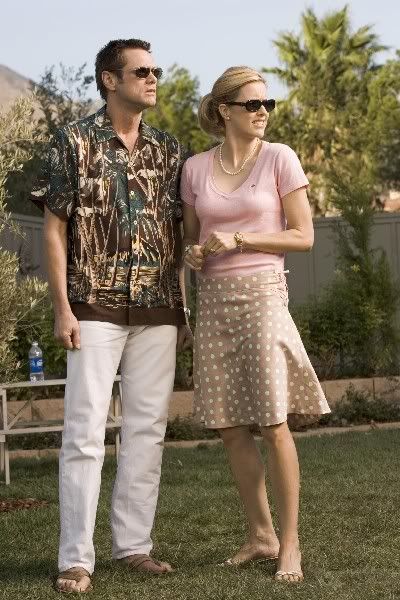 Scarface
(1983). I chose this one for the "history of Miami" lesson, even though it is technically a fiction. It's hard to believe that my city was like this in the recent past, but I've heard true stories from so many people. Miami was crazy just after the 1980 boatlift. One close friend lived through the "concentration camps" depicted in the beginning here. She doesn't talk about it much. This may be cinema heresy, but I'm not that impressed with Al Pacino. He's not bad, but I don't see all the hype. If you're not familiar with the history of Miami, this is a great place to get started. The version I saw had a DVD special feature. You could watch the movie with a special "scoreboard" for the number of murders, and the uses of the word, "fuck." Indeed, this is a brutal movie.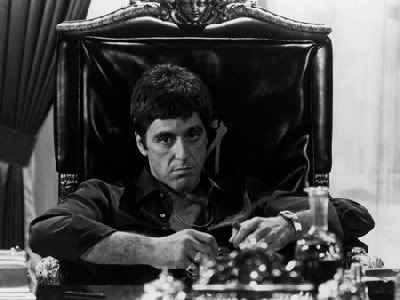 Hitch
(2005). I just really like Kevin James. I think he is hilarious, and Will Smith is usually pretty good too. They're both terrific here and have great chemistry. The premise and plot is dumb, but the situations are fun. This is just a fun movie. It would be easy for me to get caught up in the critique of the modern mating system called dating upon which this movie is based. All that critique would be meaningful and well-deserved, but misplaced. For a romantic comedy, this one is pretty good, I think. If you like the humor of James and/or Smith, you'll probably enjoy it. This was my introduction to Eva Mendes. I thought she was mostly famous as eye-candy, but she shows some good ability here for both drama and comedy.
Coach Carter
(2005). This was a role Sam Jackson was born for, I think. He is simply amazing! Great feel-good movie based on a true story. The characters and the plot drive this film. Inner city loser basketball team is motivated by a gusty new coach and finds success on and off the court. How did he do it? Definitely worth watching. Some good lessons, but nothing particularly new.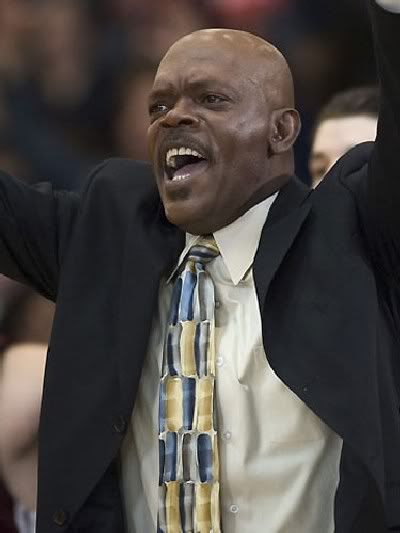 Last King of Scotland
(2006). Another historical fiction. Lots of historical events -- all true. The movie is based on a fictional character's interaction with those events. Idi Amin was one of the most ruthless dictators of Africa in the 20th century. Our friends from Uganda (Simon and Rita) lived through those years and are victims of his regime. How did such a leader gain power in Uganda? His rise to power is the story of this movie. Amazing script. Whitaker takes home the Best Actor for his portrayal of Amin. It's a thriller, not a drama. It seems I've been picking lots of bloody movies recently. I wonder why? Fair warning. However -- one of the best movies I've seen recently.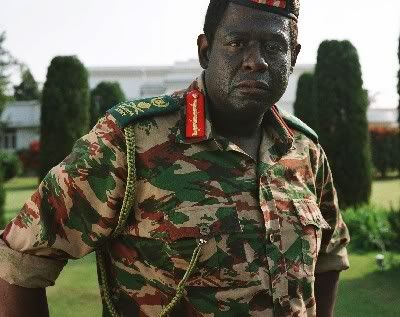 Borat
(2006). Brilliant and evil. Sasha Cohen is simply stunningly quick and hilarious. However, his comedy is completely at the expense of someone else. He sets a trap, and we laugh at the fools who fall in. Another attraction to the movie is his recklessness reminiscent of the Jackass guys. He regularly performs stunts that are the social equivalent of physical self-inflicted pain we see in Jackass. Overall, I don't recommend it because it glorifies evil -- but I've got to admit -- the guy is a genius.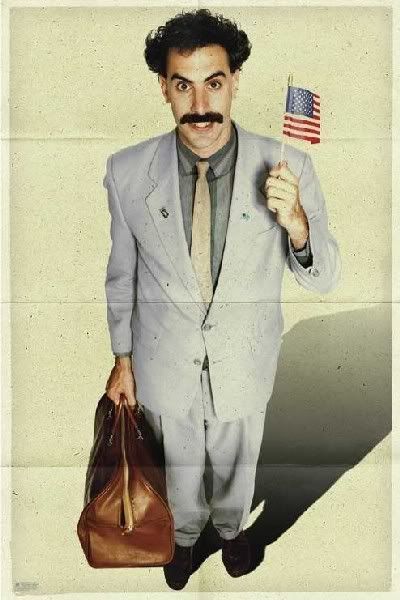 Hannibal Rising
(2007). Much better than I anticipated. We love the Hannibal series -- of course Silence of the Lambs is the best (one of the best movies of all time, I think). The others are not as good, but all are excellent. This one is sans Hopkins. However, Gaspard Ulliel does a fantastic job. He probably won't be recognized, but I think he does amazingly excellent in playing a young Lector. Definitely worth watching. Thomas Harris is a brilliant writer -- I'm ready to see whatever screenplay he brings to us. Worth it -- but of course, beware of the horror here, if you're sensitive to that sort of thing. Katherine is sensitive to it, but she loves these movies anyways. They're just awesome!
Little Miss Sunshine
(2006). Perhaps the best movie I've seen in the last year. Definitely worth owning. I don't want to give away too much, but it is a smart comedy with a heart. Family dynamics at work. A dysfunctional family on vacation -- that doesn't sound too good, does it. Hard to explain. A great combination of amazing writing, directing, acting, design -- this movie has it all. Lots to discuss with those who have seen it.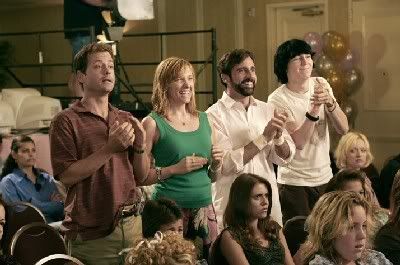 Queen
(2006). Awesome! Now I understand all the hype around Helen Mirren's performance. It is all earned. Interesting story, too. I was impressed with Michael Sheen as Tony Blair. I don't know much about the British Royal Family, and this movie helped me in that way, too. Almost worth owning, but not quite. I'll probably request it from Blockbuster again in the future, though.