Advent is not Christmas
Is he coming yet?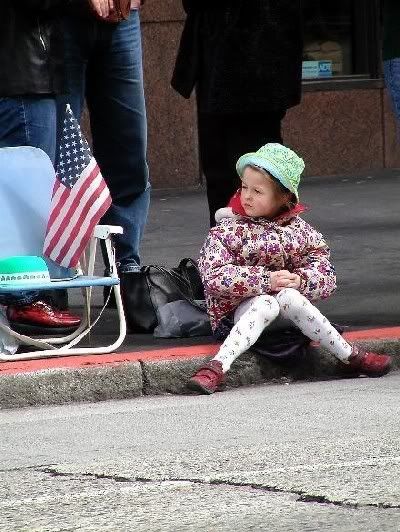 I'm a bit frustrated with the confusion of Advent and Christmas.
During the season of Advent, we put ourselves in the place of Jews just before Jesus was born to Mary. We are reminded weekly (in worship) that God has promised the restoration of Israel, but the Romans are still occupying Jerusalem. God has promised the Messiah of David, but this puppet of the Caesar is still king, and our taxes still go to line his pockets and build his kingdom. We are waiting. Waiting with hopeful anticipation. Waiting. Indeed, we connect this historical advent with the current one. For Christians today, God has promised the restoration of all things, but unjustice is still occupying our cities. God has promised the Messiah of God, but the puppets of greed and corruption are still sitting in the highest seats in the world. We sing, "O Come, O Come, Emmanuel" in a minor key.
During Christmas, we celebrate the coming of Messiah. The incarnation of God himself. Indeed, Christmas is a wonderful time of celebration -- but what do we have to celebrate? We celebrate the end of the Roman Empire and the end of the puppet kings of the Caesars. We sing, "Joy to the World, the Lord Has Come!" in a major key.
If we don't take time to feel the weight of oppression, then liberation will be less meaningful, our celebrations will be hollow. I feel somewhat hollow when we celebrate Christmas too early. Many people tell me that they, too, feel 'Christmas burnout.' What is going on?
Just as Easter is only as glorious as Good Friday is horrible, so Christmas is only as liberating as Advent is binding.
But our culture goes straight to Christmas. Straight to celebration. Celebration is not easy when we don't know what we're celebrating. We must remember the pain.
Why are we afraid of entering into pain? Are we afraid that God will not come to rescue? Are we afraid to 'go down' because we are afraid we might not 'come up' again? Perhaps we're more stuck in Advent/Good Friday than we thought, so let me remind you. Jesus did come! He did rise from the grave. Do not fear advent!
Friends, on the day the slaves were freed, the slaves celebrated, and the white folk pretended. Why? Only those who know the shackles of bondage will celebrate freedom as it ought to be celebrated.
I would encourage you to take some time to feel the brokenness of the world this advent season. To train your heart to cry out with passion for relief from the injustice and pain. Then, when Christmas arrives, celebrate with conviction and reckless abandon.
Maybe advent is too hard to remember all year long (though we are constantly in anticipation of the restoration of all things), but for a few weeks in winter, let's remember.
Labels: christmas, Church, culture, holiday, original writing