Martins and Freedom
In my mind, Martin Luther (of the 1517 Reformation) and Martin Luther King, Jr. (named for the former) are inseperable.
Both defied the government, breaking laws. Both were godly men (with weaknesses) of uncommon courage, strength of heart, and skillful rhetoric. Both worked for the freedom of the oppressed. Both were preachers. In fact, I can think of no other men so used by God to advance the cause of true freedom.
Today, we honor Dr. King, one of my great heroes, a preacher who gave his life for the cause of freedom.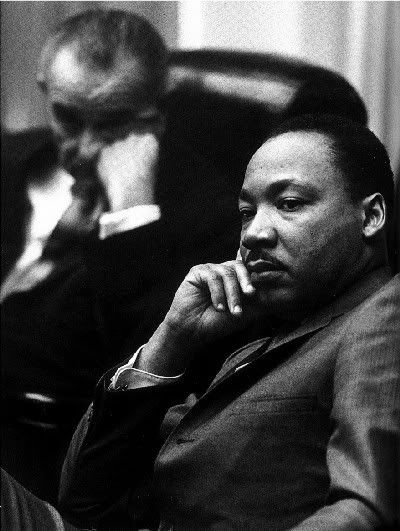 Labels: culture, history, preaching, spirituality